Invisalign – Invisible Braces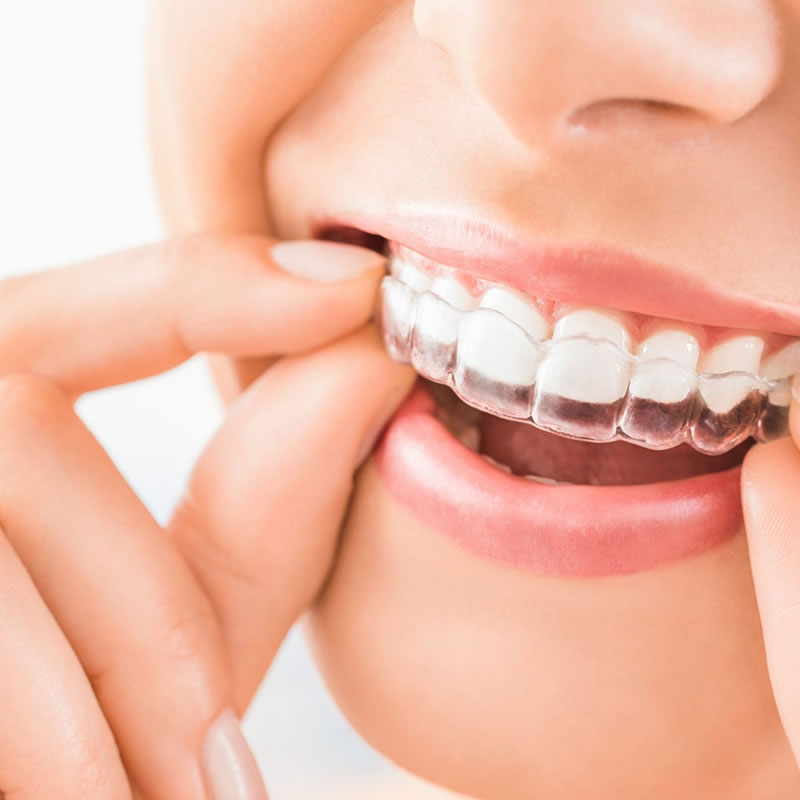 Restore Your Smile With Implants
Invisalign ® Clear Wireless Braces
Now you can get a perfect smile without the wires associated with traditional braces. Invisalign is a great new option for our patients. These clear braces will straighten your teeth and almost no one has to know and no one will know how you did it so quickly.
Why Invisalign?
Invisalign can help you get the great smile you've always wanted because it's…
Nearly invisible – Invisalign aligners are made of a strong, see-through, medical grade plastic that allows your orthodontic treatment to go unnoticed.
Removable – You may remove your aligners to eat, drink, brush and floss your teeth. Otherwise, your aligners should be worn at all other times to maximize results.
Comfortable – Invisalign aligners are much more comfortable than braces or other orthodontic treatments.
Less time in the office – Because Invisalign aligners are precision-made by machines, you spend less time receiving adjustments and more time living life.
More patient involvement – View your own treatment plan prior to starting.
Our dentists will conduct an initial examination to determine the level of Invisalign treatment required, and will answer any Invisalign related questions.
Invisalign can help you get the great smile you've always wanted. These aligners are invisible, removable and comfortable.
For any questions or to schedule an appointment, please contact our office by email or call 703-753-7077.
Request Appointment
Comments are closed.