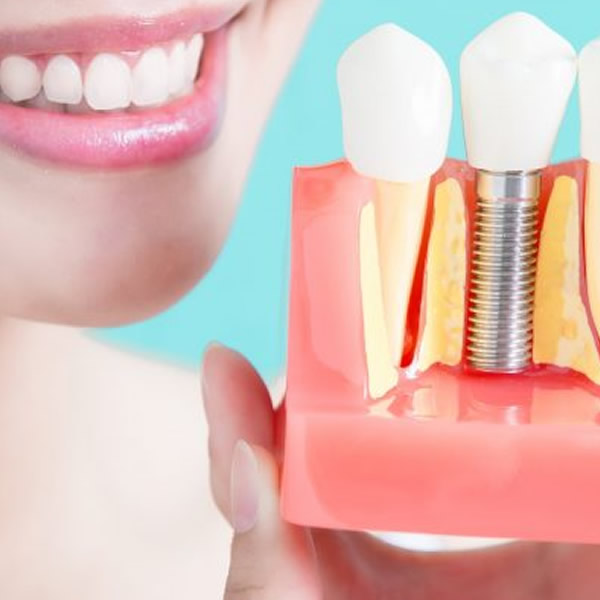 Restore Your Smile With Implants
Haymarket Dental – Complete Care offers dentures and dental implant treatments to help your smile to look natural and beautiful.
Dental implants are a restorative dentistry option that allows our patients to replace missing teeth with ones that look, feel, and perform like their own. They are designed to provide a foundation for replacement teeth that look, feel, and function like natural teeth.
The person who has lost teeth regains the ability to chew properly and can smile with confidence. The implants themselves are tiny titanium posts that are placed into the jawbone where teeth are missing. The bone bonds with the titanium, creating a strong foundation for artificial teeth. In addition, implants can help preserve facial structure, preventing bone deterioration that occurs when teeth are missing.
Dental implants are changing the way our patients live, and with them, they are rediscovering the comfort and confidence to eat, speak, laugh and enjoy life.
For any questions or to schedule an appointment, please contact our office by email or call 703-753-7077.
Request Appointment
Comments are closed.