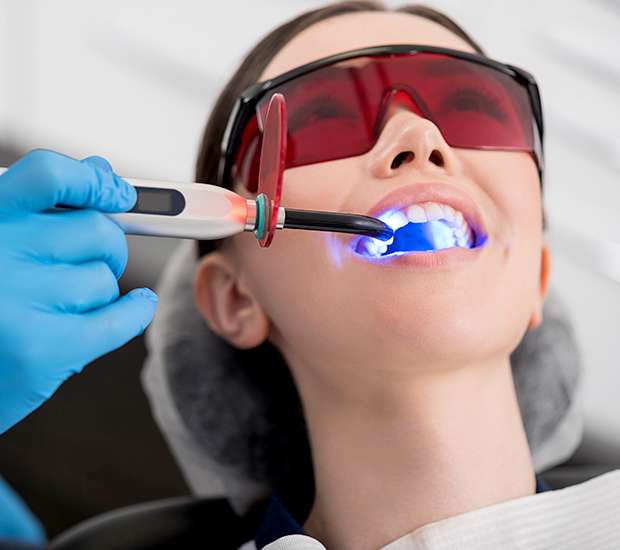 Cover Imperfections for a Flawless Smile
Would you like a brighter whiter smile? Dental veneers can now provide long-term restoration for beautiful white smiles.
Porcelain veneers, also termed dental veneers or dental porcelain laminates, are wafer-thin shells of porcelain that can be bonded onto the front side of teeth to make a cosmetic improvement in the teeth's appearance. Porcelain veneers are routinely used to idealize teeth that are:
Stained or discolored
Worn
Chipped
Misaligned
Alternative to orthodontic treatment
In the past, cosmetic dental bonding materials were susceptible to staining and discoloring. This was especially a problem for those people whose teeth had excessive exposure to tea, coffee, red wine, or cigarette smoking.
A significant advantage of porcelain veneers is related to the fact that a porcelain veneer's surface is just that, porcelain. Since porcelain is a ceramic, and therefore glass-like, its surface is extremely smooth and impervious – this means that the surface of a porcelain veneer will not pick up permanent stains. See what dental veneers can do for your smile!
For any questions or to schedule an appointment, please contact our office by email or call 703-753-7077.
Request Appointment
Comments are closed.